Phone: 07 5448 3809
Address: 19 Kestrel Crescent, Peregian Beach, Qld, 4573

We are suppliers of  First Aid Kits and First Aid Supplies to homes and businesses all over Australia.
Our new online store makes it easy for you to safely purchase all of your First Aid Needs. There is a range of First Aid Kits available, and for those who are looking to refill their kits, there is a wide range of First Aid items.
Click here to see a Recommended List of Contents  if you are not sure what you should have in your kit.
GST is included (if applicable) in the displayed price in our store.
Shipping is FREE on orders over $100. Items will be posted using Australia Post. Postage will be calculated during the check out. For some areas we will use Couriers Please for delivery.

Payment Methods: We accept Visa, Mastercard, Cheques, Money Orders and Bank Transfers. You can also phone or fax 07 5448 3809 to place an order, or to pay by credit card.



for information on Marine Scale G and Scale F First Aid Kits click HERE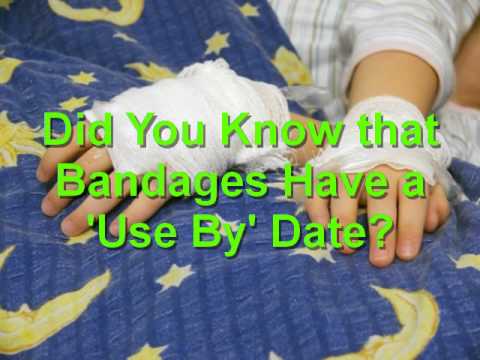 First Aid Kit
A First Aid Kit is a collection of supplies and equipment for use in giving first aid. It may be made up of different contents depending on who has assembled the kit, and for what purpose. It may also vary by region due to varying laws governing an area.
First Aid Kits can be assembled in almost any type of container, and this will depend on whether they are commercially produced or assembled by an individual. The type of container varies depending on purpose, and they range in size from wallet sized through to large rucksacks.
It is recommended that all kits are in a clean, waterproof container to keep the contents safe, and aseptic Kits should also be checked regularly and restocked if any items are damaged or expired and out of date.
The International Standards Organisation (ISO) prescribes that First Aid Kits should be green, with a white cross, in order to make them easily recognisable to anyone requiring first aid.
This recommendation by ISO is not followed by some individuals and organizations who prefer to use a red cross on a white background, but the use of this symbol by anyone except the International Committee of the Red Cross (ICRC) or associated agencies may be illegal under the terms of the Geneva Convention, which designates the red cross as a protected symbol in all countries signatory to it. One of the few exceptions to this is in North America, where Johnson & Johnson has used the red cross as a mark on its products since 1887 and registered the symbol as a U.S trademark for medicinal and surgical plasters in 1905.
A well-stocked first-aid kit, kept within easy reach, is a necessity in every home. Having first aid supplies gathered ahead of time will help you handle an emergency at a moment's notice. You should keep one first aid kit in your home and one in each of your cars. First aid Kits should also be carried on family vacations.
Some common contents found in a first aid kit are:
•    Activated Charcoal (for poisoning emergencies)
•    Adhesive strips and bandages – assorted sizes
•    Adhesive tape
•    Alcohol – rubbing 70%
•    Alcohol wipes
•    Antacid
•    Antibiotic ointment
•    Baking soda
•    Calamine lotion
•    Chemical ice packs
•    Chemical hot packs
•    Cotton balls
•    Cotton swabs
•    Decongestant tablets & spray
•    Diarrhea medication
•    Disposable latex or vinyl gloves
•    Elastic bandages
•    Face mask for CPR
•    First aid guide
•    Flashlight
•    Gauze pads – various sizes
•    Hot-water bottle
•    Household ammonia
•    Hydrocortisone cream .5%
•    Hydrogen Peroxide
•    Hypoallergenic tape
•    Ice bag
•    Insect repellent
•    Insect sting swabs
•    Matches
•    Meat tenderizer (for insect bites)
•    Moleskin
•    Needles
•    Non-adhering dressings
•    Oil of Cloves
•    Over-the-counter pain medication [aspirin]
•    Paper & pencil
•    Paper drinking cups
•    Roller guaze – self adhering
•    Safety pins
•    Salt
•    Scissors
•    Soap
•    Space or emergency blanket
•    Sam splint
•    Sugar or glucose solution
•    Syrup of Ipecac
•    Thermometer – oral & rectal
•    Tongue blades
•    Triangular bandages
•    Tweezers
•    Waterproof tape
The above list can be modified to meet your specific needs.